Sessions » VAST Keynote Speaker
» Practical Applications of Visual Analytics: On the Cusp of Widespread Adoption
Christian Chabot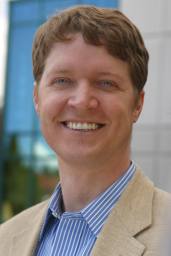 CEO
Tableau Software
Abstract
As practitioners and educators in the field of Visual Analytics Science and Technology, you've seen the power of visual analytics for scientific and technical applications including Homeland Security. But visual analytics is spreading to the general business population solving unexpected problems and challenges.
In this talk, Tableau Software CEO Christian Chabot will highlight the areas of opportunity for visual analytics and demonstrate real examples of practical problems being solved by visual analytics. He'll share his vision for the future of this industry - how everyday people can and are using visual analytics to solve some of business's and society's most challenging issues. He'll also identify what's needed to bring visual analytics to the forefront of mainstream data analysis and how the industry is helping to deliver on those needs.
Bio
Christian Chabot is CEO of
Tableau Software
. Prior to
Tableau
, Christian was an Associate Partner at
Mobius Venture Capital
, a $2.5 billion venture capital fund, where he specialized in enterprise applications. Before
Mobius
, Christian was CEO and co-founder of
BeeLine Systems
, a pioneer of next-generation digital route mapping technology. BeeLine was acquired by
Vicinity Corporation
in 2000. Christian also brings ten years of analytical software experience from his work at
Cornerstone Research
and
Siemens AG
to Tableau. He is the author of
Understanding the Euro: The Clear and Concise Guide to the Trans-European Currency
(McGraw-Hill, 1998) - a business bestseller. He holds an M.B.A. from Stanford University, an M.Sc. from the University of Sussex, England, and a B.S. in Engineering with Honors from Stanford University.