What's Going On?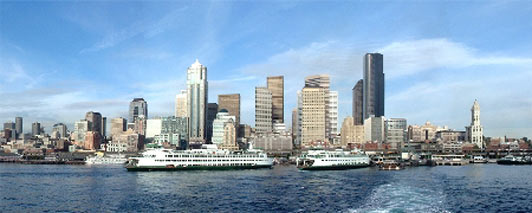 Seattle, known as the "Emerald City", because of the lush greenery and sparkling blue water surrounding it, has a thriving technology industry with an explosive population growth and an increasing appetite for national trend setting.
For the latest news on all that's happening in Seattle, visit City of Seattle
Mount Ranier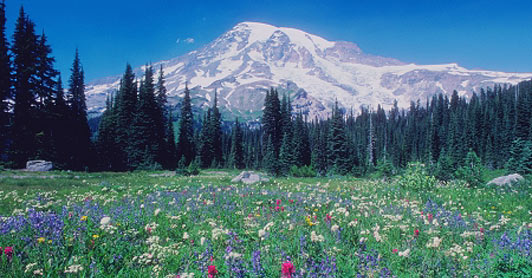 Seattle is surrounded by two stunning mountain ranges. To the west are the jagged Olympic Mountains and to the east the volcanic peaks of the Cascade Range with snowcapped Mount Rainier standing the tallest at 14,411 feet.