Vis Sessions
Vis Contest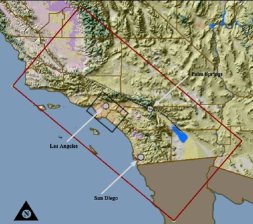 The 2006 IEEE Visualization Design Contest is designed to foster comparison of novel and established techniques, provide benchmarks for the community, and to create an exciting venue for discussion at the conference. The theme for the IEEE Visualization 2006 Contest was See What's Shaking. The subject was the TeraShake 2.1 earthquake simulation data set. The questions come from the team of scientists who were also the primary judges. The data set and questions will be briefly described. The winning entry will be presented by its authors. Videos from the two projects that received honorable mention will be shown.
Please click here to visit the contest site.
For information on the 2008 IEEE Visualization Design Contest please click here.