Austin, Texas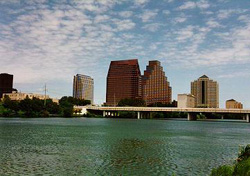 Austin is in the heart of Texas and is the eastern marker for the Texas Hill Country. Life in the Texas Hill Country around Austin has two main focal points-the outdoors and live music. From Zilker Park's Barton Springs swimming hole, to Town Lake's gorgeous hike and bike path, this relaxed and informal city is the centerpiece of an area brimming with recreational jewels. Then, after dark, saxophones start wailing at Antone's, Austin's famous blues joint, and Sixth Street bustles with action as revelers stroll between a wide variety of live music venues. The city is considered "The Live Music Capital of the World," boasting more than 120 places to hear live bands.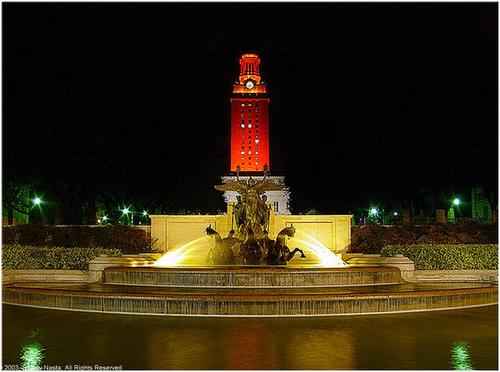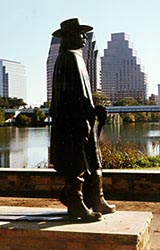 In spirit, the city of Austin is part wild-west, hippie, and high-tech all mixed together. The city is the home of both the state capital and the main campus of the University of Texas. The city has 300 days of sunshine a year. Because Austin is placed at the transition from lush southeast Texas to the more desert-like southwest, the animal species are very diverse, ranging from white-tailed deer, the armadillo, the roadrunner, to the Mexican free-tailed bat.
Austin has the largest urban bat colony in the United States, which resides underneath the Congress Avenue bridge over Town Lake.
---
Things To Do While You Are In Austin
Eat barbecue at Rudy's, Stubb's, Iron Works, Green Mesquite, etc.
Eat Tex-Mex and at Chuy's, Trudy's, Maudie's, etc.
Have a cold Shiner Bock (not Lone Star)
http://www.shiner.com
Visit 6th Street and Warehouse District at night
http://www.6street.com/
See sketch comedy at Esther's Follies
http://www.esthersfollies.com/
Go to at least one live music show
http://www.austinlivemusic.com/
Learn to two-step at The Broken Spoke
http://www.brokenspokeaustintx.com/
Walk/jog/bike around Town Lake
http://www.texasoutside.com/hiketrail.htm
See a million bats emerge from Congress Ave. bridge at sunset
http://www.batcon.org/discover/congress.html
Visit the Texas State History Museum
http://www.thestoryoftexas.com/
Visit the UT main campus
http://www.utexas.edu/
See a movie at Alamo Drafthouse Cinema (arrive early, order beer & food)
http://www.drafthouse.com/
See the Round Rock Express at the Dell Diamond
http://www.roundrockexpress.com/
Drive into Hill Country, visit small towns and wineries
http://www.texashillcountry.com/
Eat Amy's Ice Cream
http://www.amysicecream.com/
Listen to and buy local music at Waterloo Records
http://www.waterloorecords.com/
Buy a bottle each of Rudy's Barbecue Sauce and Tito's Vodka
http://www.titos-vodka.com/
---
Restaurants Within Walking Distance of the Hyatt
Bennigan's
301 Barton Springs Road
Austin, Texas 78704-1212
(512) 472-7902

Aussie's
306 Barton Springs Road
Austin, Texas 78704-1213
(512) 474-2255

Threadgill's World Headquarters Restaurant
301 W. Riverside Drive
Austin, Texas 78704-1226
(512) 472-9304

Whataburger
601 Barton Springs Road
Austin, Texas 78704
(512) 477-9586

Sandy's Hamburgers
603 Barton Springs Road
Austin, Texas 78704
(512) 476-6322

Friday's
111 E. Cesar Chavez St.
Austin, TX 78701-4001
(512) 478-2991

Hooter's
425 W. Riverside Drive
Austin, TX 78704-1228
(512) 478-9464

Filling Station Restaurant & Bar
801 Barton Springs Road
Austin, Texas 78704-1146